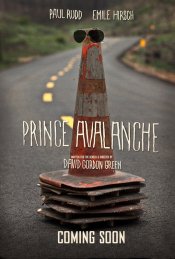 Storyline
Two highway road workers spend the summer of 1988 away from their city lives. The isolated landscape becomes a place of misadventure as the men find themselves at odds with each other and the women they left behind.
Cast and Crew
Edit
Director . . . . . . . . .David Gordon Green
Paul Rudd . . . . . . .Alvin
Emile Hirsch . . . . . Lance
Lance LeGault . . .Truck Driver
Lynn Shelton . . . . .Madison (voice)
Ad blocker interference detected!
Wikia is a free-to-use site that makes money from advertising. We have a modified experience for viewers using ad blockers

Wikia is not accessible if you've made further modifications. Remove the custom ad blocker rule(s) and the page will load as expected.